12/9/22
Was gonna upgrade my walkman from a 512mb model to a 1gb model, so I bought one off'a ebay, with plans to just sell the 512 for a li'l less afterwards. But when it arrived, the first of 3 problems was immediately apparent, some of the paint is jutting up by the shuttle switch, kinda like rust does to a car, and there's some weird greenish fuzzy bits around there. Whatever, not too bad of an issue, everything seems to work. Except, the shuffle/eq button on the back does not function. This wouldn't be a horrible problem, but I use these a lot, and shuffle can only be engaged with that button, so I start a return online. They refund me and, here's the thing,

They don't want it back

This is enough prompt for me to take it apart and start fiddling with stuff, 'cause if I fuck it up horribly there's no obligation for me to return it how I found it anymore.
The button is weird, 'cause it still physically works, but only registers 1/2 of the time if you press it really hard, and 2/3 of the time it does, it registers as one of the other option buttons that are on the front. So I look up the schematic, and figure out that all three of these buttons are on one circuit, and that something is either fucked up with a resistor or that the button isn't completing the circuit well enough.

So I take it apart and blast the shit out of the button with contact cleaner, and press it a bunch of times, and blamo it starts working as it should. At this point I'm getting ready to deal with sonicstage's bullshit to transfer music until I put some of my songs on there and have a listen and, it's strangely quiet and crunchy at volume peaks. Just to make sure I tried it with multiple headphones and used my current walkman as a control, and yeah something is very wrong with the output. It didn't sound like something with the aux port but I cleaned that too to no avail. So I take it apart and have another look. After looking reaalllllly close I notice that one of the components looked a little bit like it shouldn't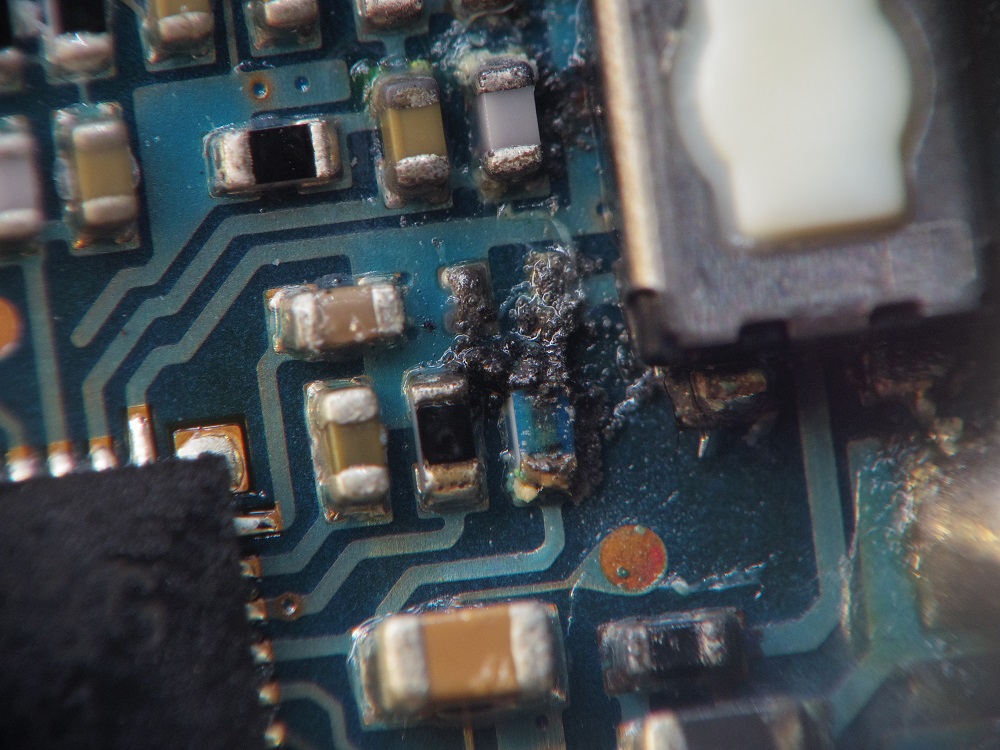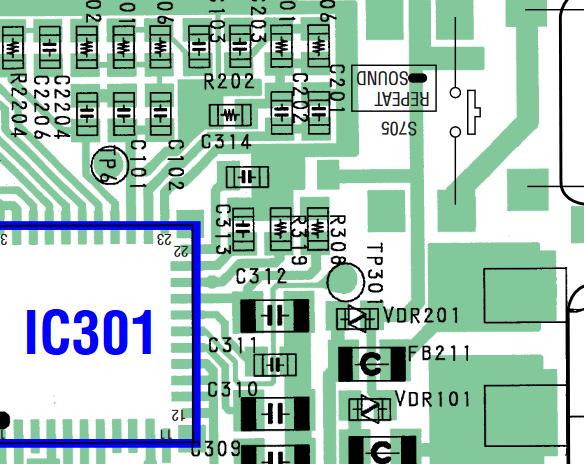 Now I'm no electrical engineer, but I don't particularly think that resistors should look like that. On top of this it is directly connected to the amp, which goes right to headphone out.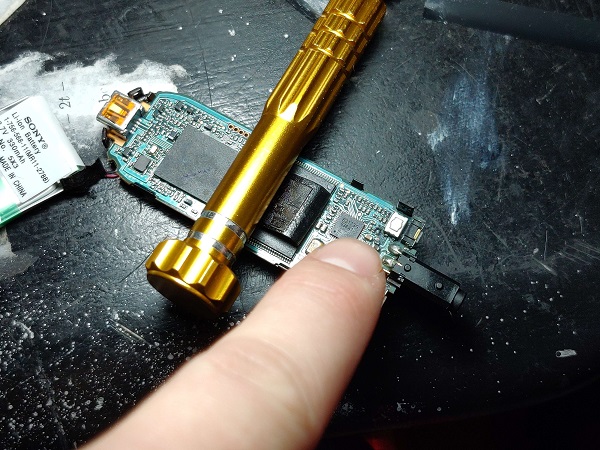 So uh seeing how I have to squint to see the part irl I guess I have a spare walkman now in case I need any big parts or wanna change the body color of mine or something